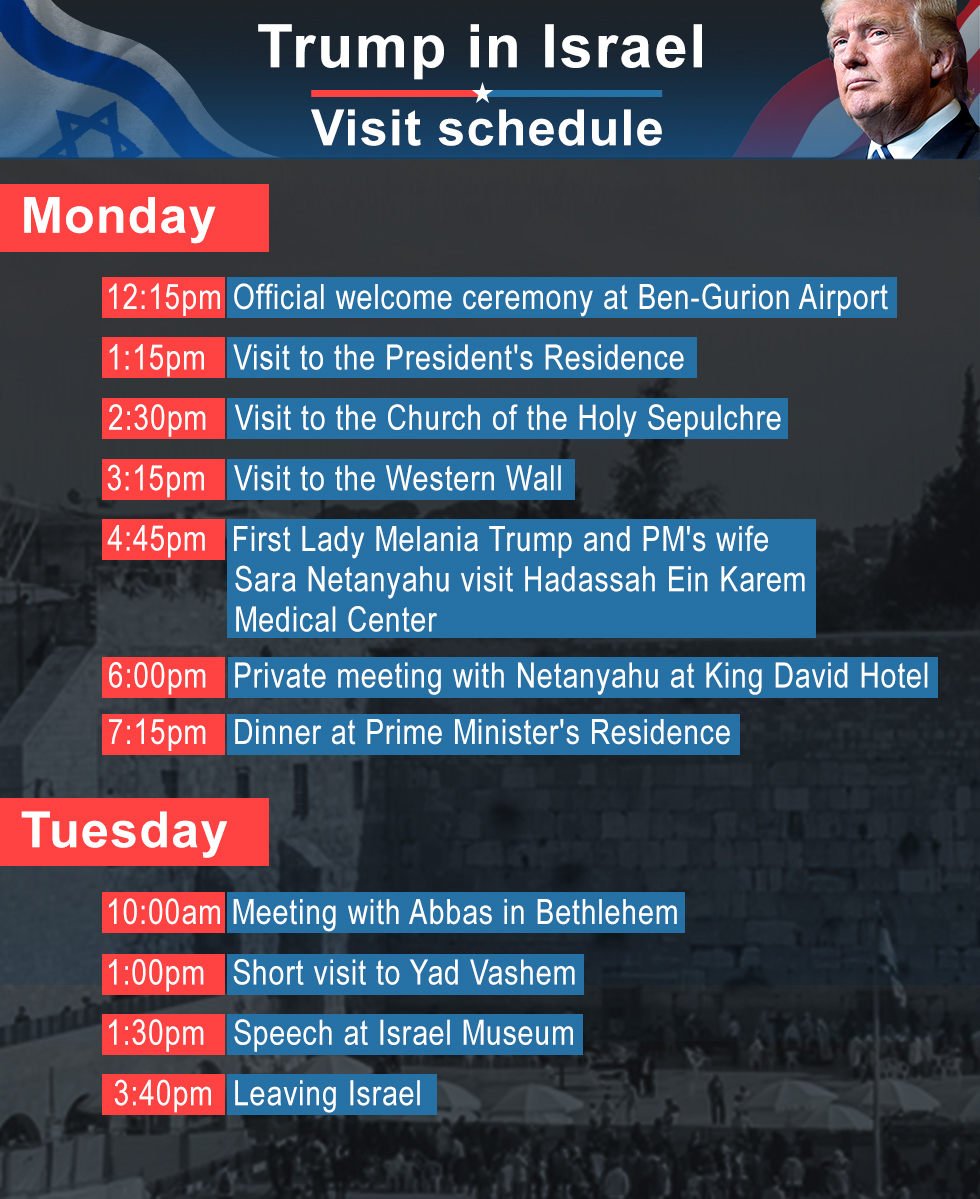 The entire Western Wall plaza will be closed off for Trump, who will be the first president to visit the holy site while in office.
Lunar tetrad, jubilee of the 6-day war and Israel's reunification with Jerusalem, double jubilee of the
Balfour Declaration
. Be aware of the times.

1 Thessalonians 5:
"
3

For when they say, "Peace and safety!" then sudden destruction comes upon them, as labor pains upon a pregnant woman. And they shall not escape.
4

But you, brethren, are not in darkness, so that this Day should overtake you as a thief.
5

You are all sons of light and sons of the day. We are not of the night nor of darkness.
6

Therefore let us not sleep, as others do, but let us watch and be sober.
7

For those who sleep, sleep at night, and those who get drunk are drunk at night.
8

But let us who are of the day be sober, putting on the breastplate of faith and love, and as a helmet the hope of salvation.
9

For God did not appoint us to wrath, but to obtain salvation through our Lord Jesus Christ,
10

who died for us, that whether we wake or sleep, we should live together with Him.
"