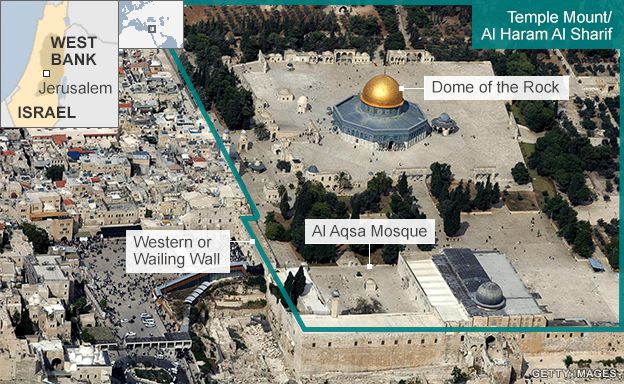 Israel freezes Unesco ties for 'denying Jewish holy sites' - BBC News
"To say that Israel has no connection to the Temple Mount and the Western Wall is like saying that China has no connection to the Great Wall of China or that Egypt has no connection to the pyramids. By this absurd decision, Unesco has lost what little legitimacy it had left."
Zechariah 12:
2 "I am going to make Jerusalem a cup that sends all the surrounding peoples reeling. Judah will be besieged as well as Jerusalem. 3 On that day, when all the nations of the earth are gathered against her, I will make Jerusalem an immovable rock for all the nations. All who try to move it will injure themselves.