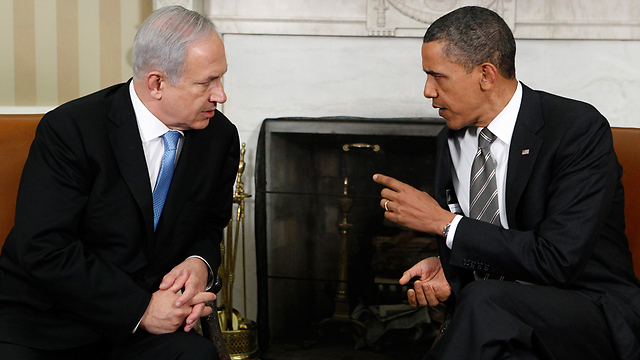 US officials: Netanyahu using Congress speech on Iran to 'play politics'
"American official says Obama, Kerry urged Netanyahu not to lobby for more sanctions against Iran shortly before announcement on planned Congress speech."
What's interesting is that I wonder if Netanyahu has even seen the terms of a potential agreement between the US and Iran? Mr. Kerry is trying to get a deal by the end of next month, and Netanyahu is already opposing the pending deal. I think it displays the deep distrust between the Netanyahu government and the Obamanation Administration. Netanyahu is convinced any deal Obama signs will sign away the security of Israel, and the rest of the world for that matter.
We're entering perilous times in this Shemitah year. We are getting close.